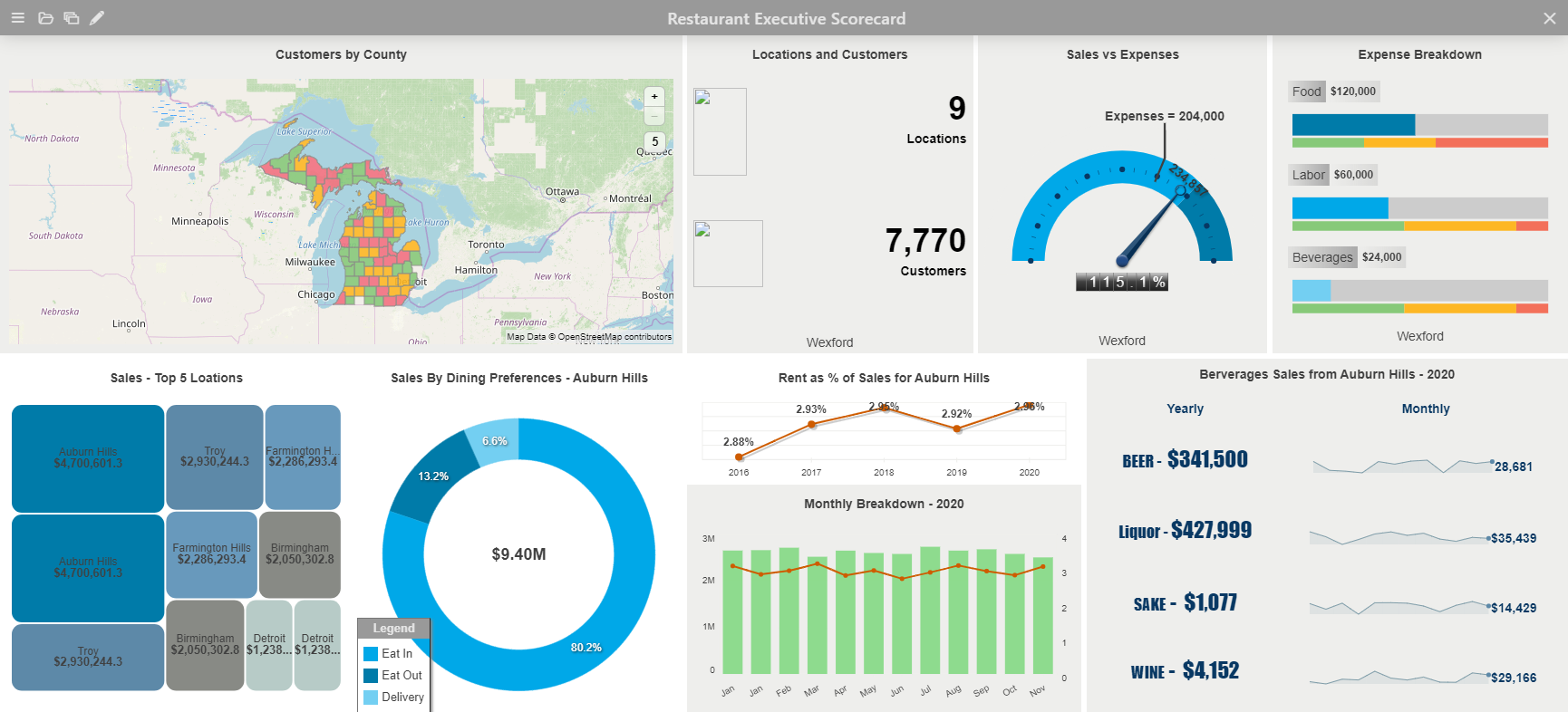 This interactive Restaurant Executive Scorecard Example gives Executives/Franchisors/Franchisees live insight into their most critical performance metrics. Using a dynamic SVG map, Customer Quantity can be drilled down by county, correlating to associated KPIs of Location Sales, followed by Sales by Dining Preferences, and monthly breakdown of Rent as % of Sales. This scorecard also tracks Sales vs Expenses and Expense breakdown across variables such as food, labor, and beverages. Click here for a live demo.
Caution
If you have existing items/objects with the same Names or Global IDs as above, please change them before you import the Dashboards.
Pre Import Steps
Download the Restaurant_templates.zip
Extract the contents of Restaurant_templates.zip it will create a folder called Finance.
From the Admin page go to Content Create a folder under the content directory called iDashboardsPacks (if it does not exist) and another in that directory called Finance in the CONTENT folder.
Copy the contents of ..\iDashboardsPacks\Executive\ folder into the Content\iDashboardsPack\Finance folder.
Now we need to go into the Admin section and update the Gobal ID to the Excel Workbook database. In the Admin page, go to System then select Import\Export. From the dropdown menu select Manage Global IDs. From the menu on the left select Data Sources. Now we need to set the iDashboards Workbooks database to WORKBOOK.
Import Dashboards & Charts
Go to the Admin Console
Menu --> System --> Import/Export --> Import Charts and Dashboards
Choose the Restaurant_templates.zip file and then hit the Submit button and follow the prompts.