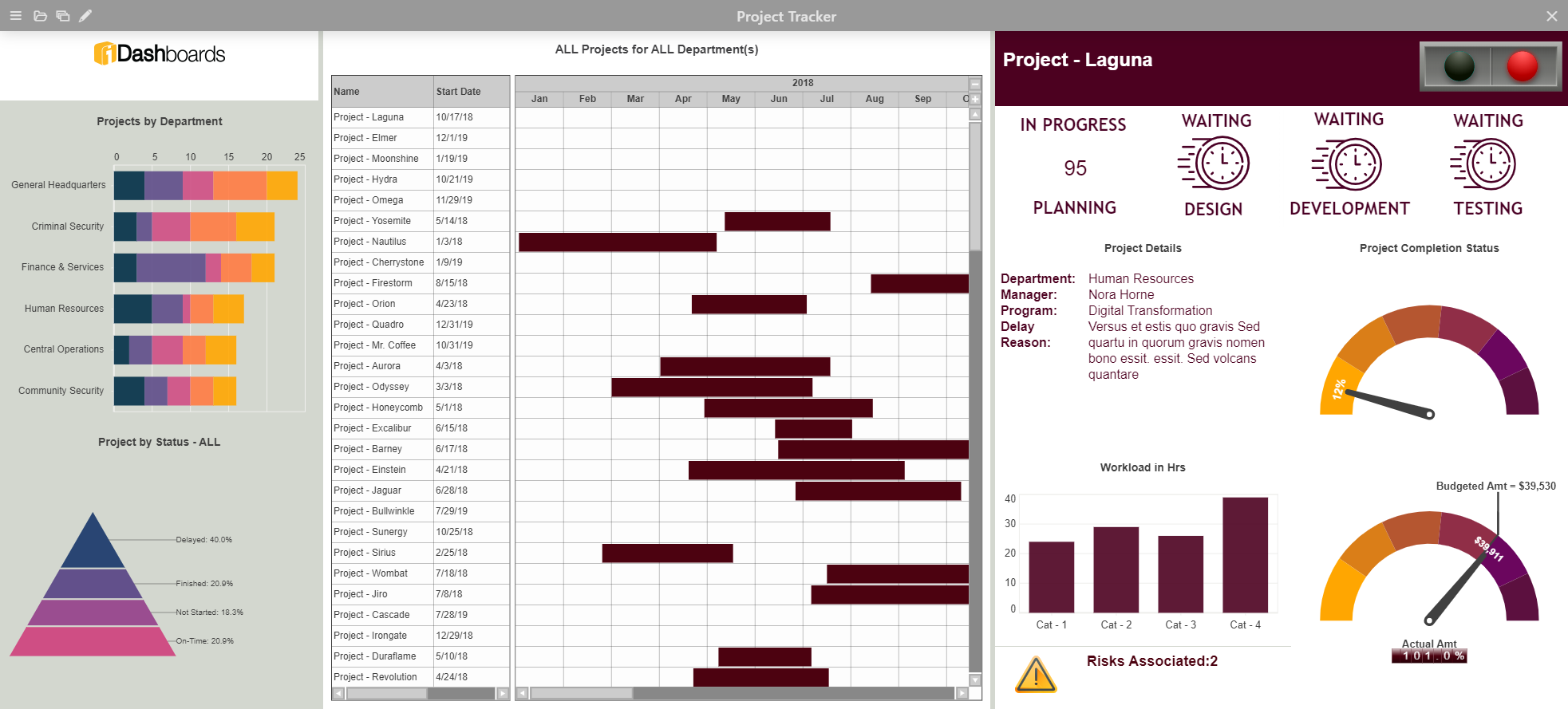 Caution
If you have existing items/objects with the same Names or Global IDs as above, please change them before you import the Dashboards.
Pre Import Steps
Download the PROJECTS_TEMPLATE.zip file
Extract the contents of PROJECTS_TEMPLATE.zip it will create a folder called Project.
From the Admin page go to Content Create a folder under the content directory called iDashboardsPacks (if it does not exist) and another in that directory called Projects in the CONTENT folder.
Copy the contents of ..\iDashboardsPacks\Projects\ folder into the Content\iDashboardsPacks\Projects folder.
Now we need to go into the Admin section and update the Global ID to the Excel Workbook database. In the Admin page, go to System then select Import\Export. From the dropdown menu select Manage Global IDs. From the menu on the left select Data Sources. Now we need to set the iDashboards Workbooks database to WORKBOOK.
Import Dashboards & Charts
Go to the Admin Console
Menu --> System --> Import/Export --> Import Charts and Dashboards
Choose the Projects.zip file and then hit the Submit button and follow the prompts.