05/10/2018: GeoPlot Map Chart Update
The preconfigured map tile server, used by the GeoPlot Map Chart, was updated today.
____________________________________________________________________________________________________
On 04/26/2016, we released v9.1a which included the GeoPlot Map Chart. To support this chart, we had to host all of the geographic images on something called the map tile server. This server uses a version of Open Street Maps and if you did not like the map you could reconfigure the chart to use another map provider like Google or Bing.
Today, we went live with an updated version of map server! In this version, you will find the Great Lakes at ALL zoom levels, improved colors, less congestion at most zoom levels, and of course a little surprise, when max-zoomed on our world headquarters. This change takes place immediately and all existing charts will display the updated map.
Our team has been working hard to update these servers. It is a gigantic technology and many of the upgrade tasks can take 20-40 hours to perform. There is still more work to be done, but moving forward, there will be more frequent updates to the map tile servers.
Before: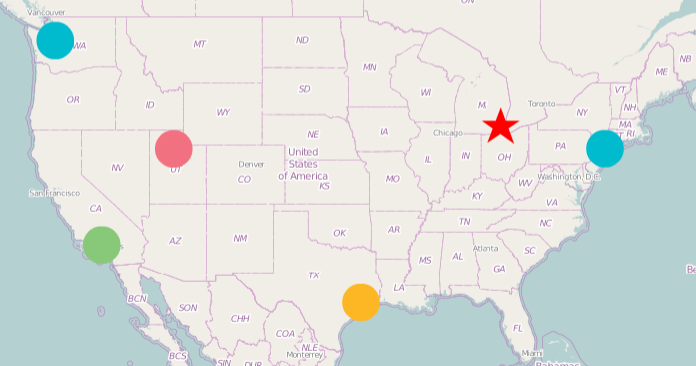 After: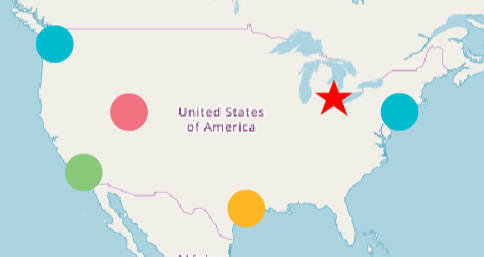 Before: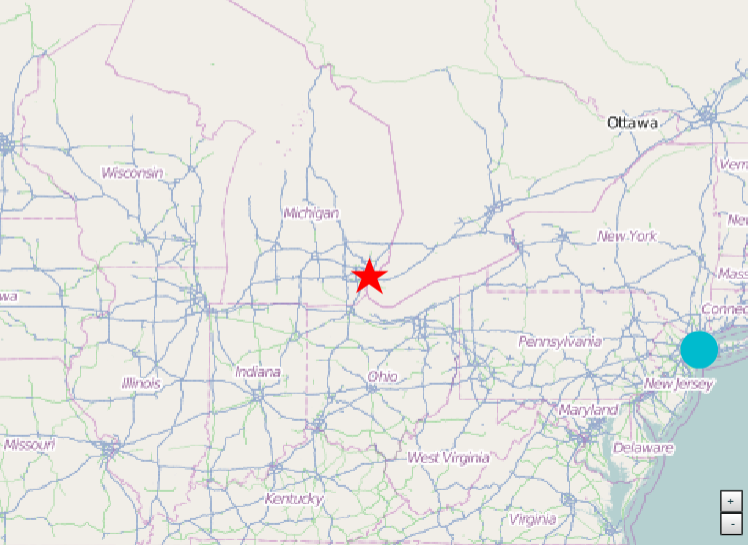 After: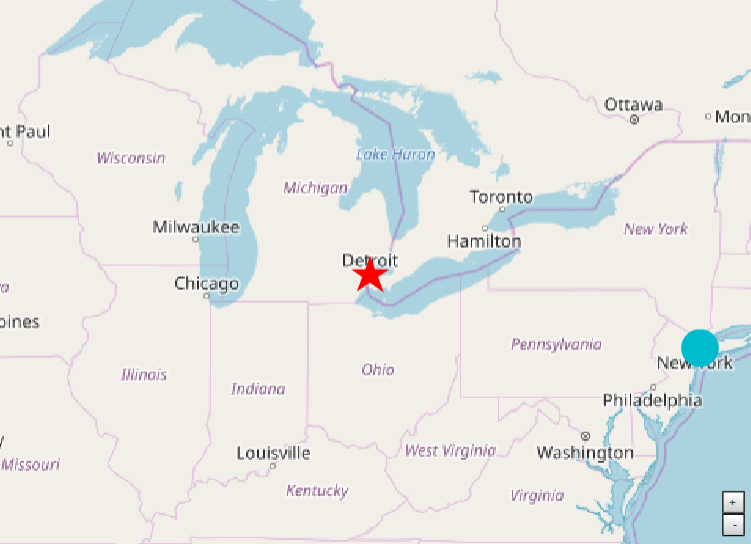 - Ken Rose
Enterprise Service Release Notes are created by Development and Updated by the Support Services Team. If you find anything we missed, then please contact our Support Services Team for further assistance and they will update the article.