This will require viewer privileges for utilization.
Problem:
After an upgrade the charts might not load, screen could be blank, or other strange issues could occur. An old version of the iDashboards client is not being refreshed to a version that matches the iDashboards current server version. Due to some browser cache settings, it may be necessary to log out of iDashboards and then log back in to see the changes.
Resolution:
Clear your browser cache.
Here are the Steps to Clear your Cache:
Chrome, New Microsoft Edge or Chromium:
Quick Method:
Ctrl+Shift+R
Robust:
F12 to bring up the developer menu.
Right-click on the refresh icon you should get 3 options Choose Empty Cache and Hard Reload

Chrome, New Microsoft Edge and other Chromium-based browsers
Internet Explorer
Open Internet Explorer
On the top, to the right click on tool (Gear icon) option, just next to the star icon or you can use the shortcut key Alt+X.
From the drop-down menu click on Internet options
Unmark preserve favorite website data
Click on Delete and all the cache of your Internet Explorer will be removed.
Safari
Open Safari
Go to the Safari menu in the upper left corner of the page
Click on Choose preference and then on Advanced
Under Advanced click on Show Develop menu in menu bar
Now click on Develop option in the menu bar
From the drop-down menu click on Empty Cache
Firefox
Open Firefox
Click on Settings

(the Settings icon is the three small horizontal line that lies on the top right corner of the page)

Under Settings click on History
Click on Clear Recent History from the drop-down list. You can also reach the page with the shortcut key Ctrl+Shift+Del
Choose the time range from when you want to Clear cache. If you want to delete Cache from the beginning of time then select Everything. (This is what development recommends)
Click on Clear Now and entire cache memory of selected time range is emptied.
Clear Cache Extension
Google Chrome and Microsoft Edge
You do not have to download this extension, however it allows you to click one simple button on your web browser to clear the cache, instead of going through several menus to get there. iDashboards does not provide support for this, as it is a third party product, so should you have issues you will have to contact the Clear Cache developers for assistance. You can find that extension here.
It should look like this:
Once you download it you will be brought to this screen: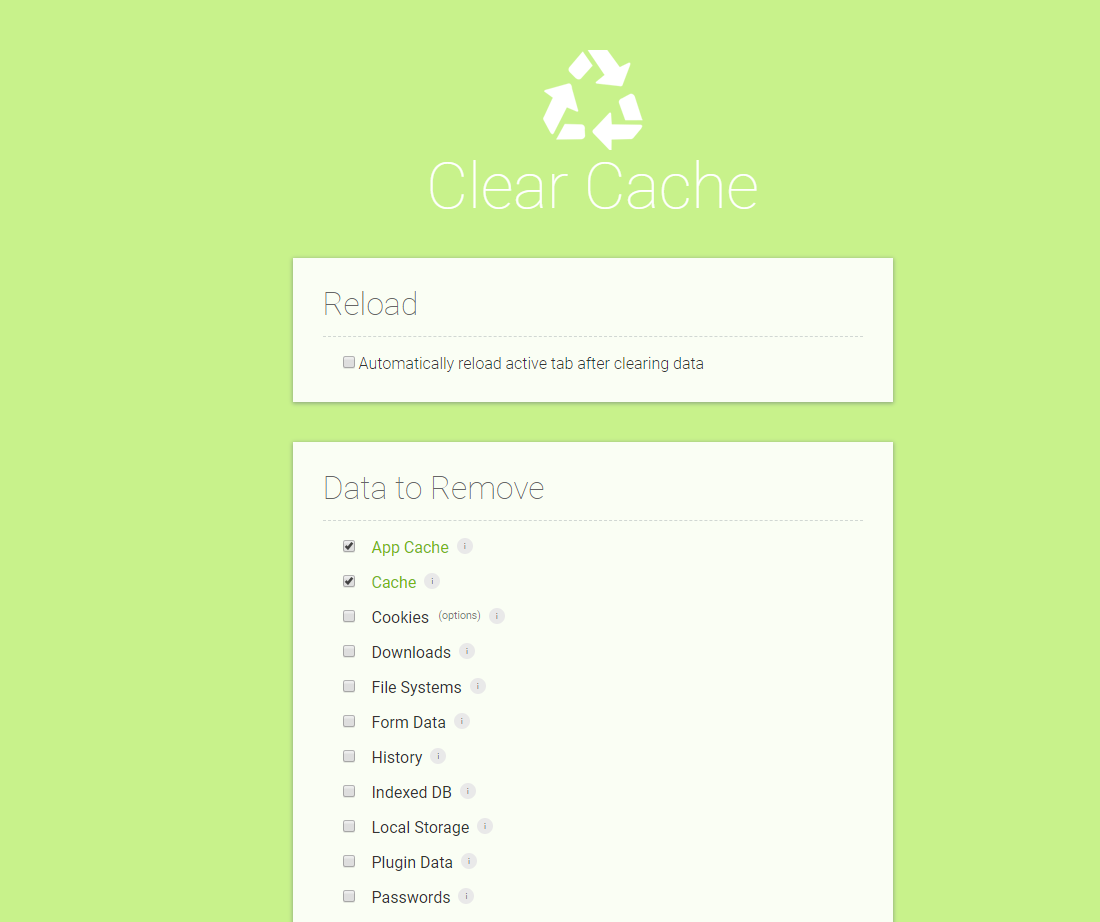 These are the following settings you should have: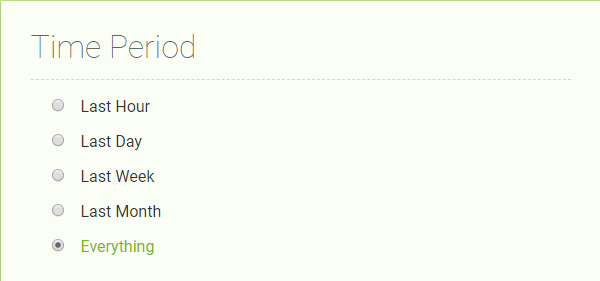 No other boxes or radio buttons should be selected. With these settings all you will have to do is click the triangular clear cache button on the top right hand corner of your Google Chrome Browser, pictured below.

Enjoy cache clearing made simple!
For More Information:
If the above is unable to resolve the issue, then please contact truOI Support for further assistance.