This requires Admin privileges.
It standard practice for most applications to log a user off and display a session timeout message whenever the system is left idle without interaction. This setting can be modified in iDashboards to either be disabled (default) or be set to a specific amount of time in minutes.
To make this change log into

iDashboards Admin

Select System, then System Settings which will bring you to the User Application Settings
Click on the pencil to change/edit Session Timeout (minutes) to enter the desired amount of time when an inactive session expire. If you do not want a session timeout, do

NOT

change anything.
Please Note: The value must be blank or between 10 and 10,000
For no session timeout leave the value blank
For any session timeout insert a value in the following range: 10-10,000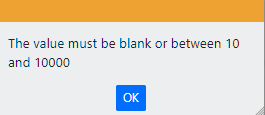 For More Information

:
iDashboards Admin Manual 13.2.1 User Application Settings
If the above is unable to resolve the issue, then please contact iDashboards Support for further assistance.