05/24/2023
v12.3 is a small feature release which includes a new Form Field, new Alert email and more!
Version Patches
New Features
Form Improvements

New Text Block: This new feature will allow rich text elements to become part of a Form. This includes images, formatted text and other instructive or aesthetic elements to improve your Forms in design and usability.
Undo and Redo: We all make mistakes.
New Metadata Fields: Two new fields have been added to the default Metadata Field Group:

Create Date and Time (auto-populated with "Create Timestamp")

Update Date and Time (auto-populated with "Update Timestamp")

Tooltip Improvements: The mouse-over tooltip has a character limitation which may restrict users from placing large amounts of information into the tooltip. Additionally, there was a limitation for mobile (touchscreen) users to lever the mouse-over tooltip. Therefore an improvement have been made to resolve both scenarios. Within this release, a tooltip can now be clicked to display a pop-up dialog which has a much greater character limit and resolves mobile user accessibility.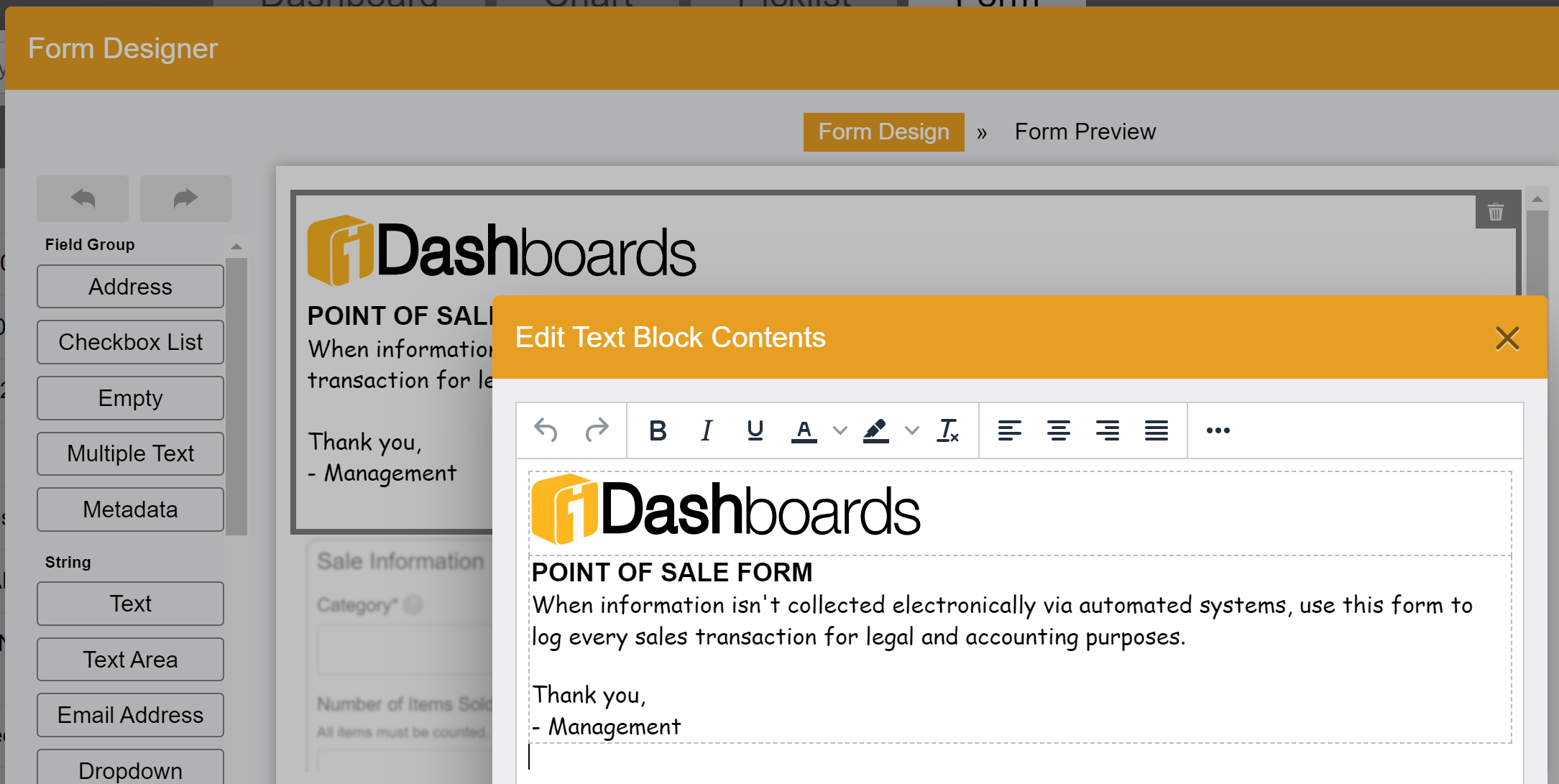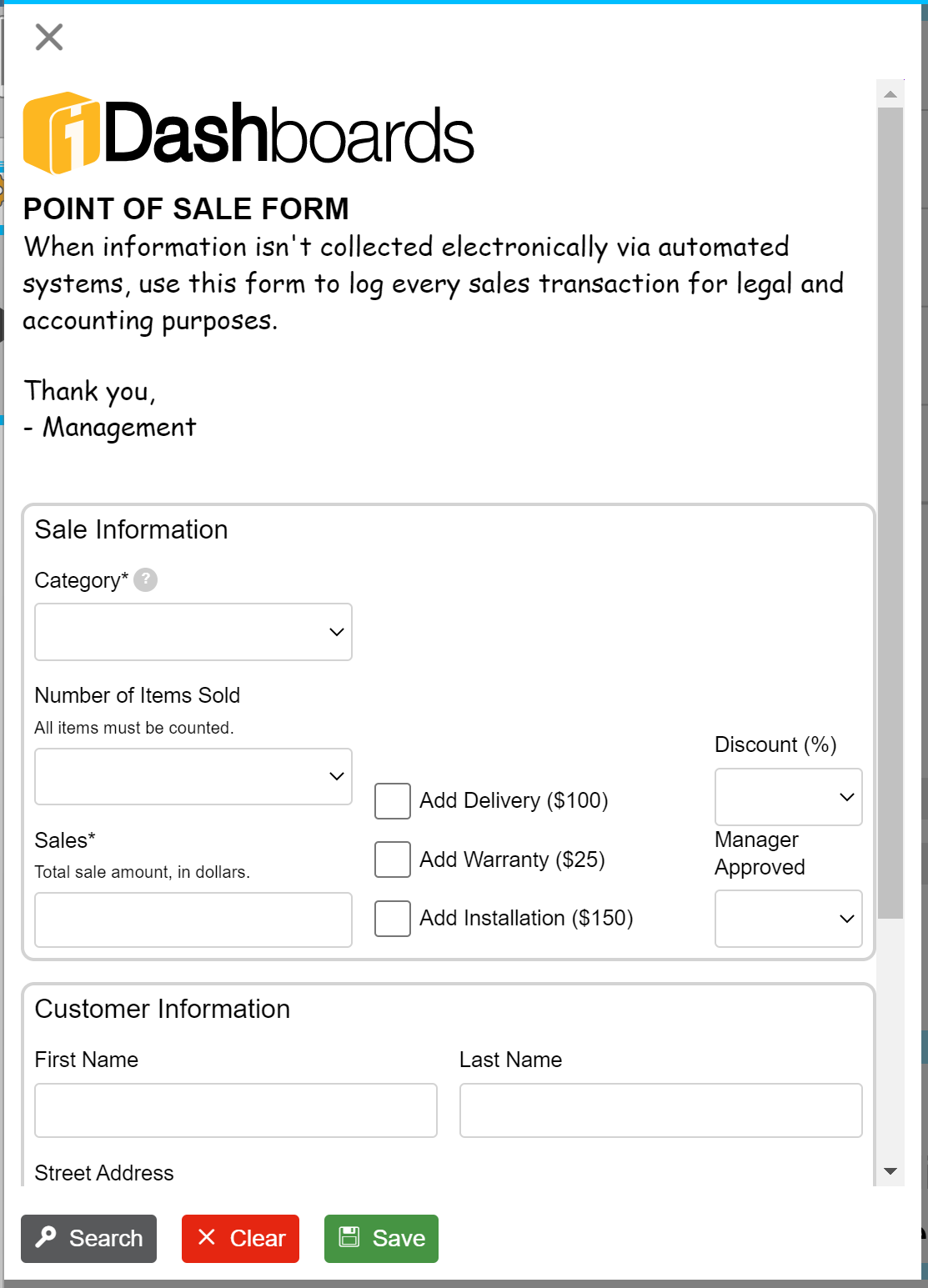 Alert Improvements:

Email Templated, per Alert: Alerts can now be configured with a custom email template, per alert. A major benefit of this includes an all-new interface for defining the Users and Groups for receiving the alert email
Copy Alert: Within a chart, Alerts can now be copied.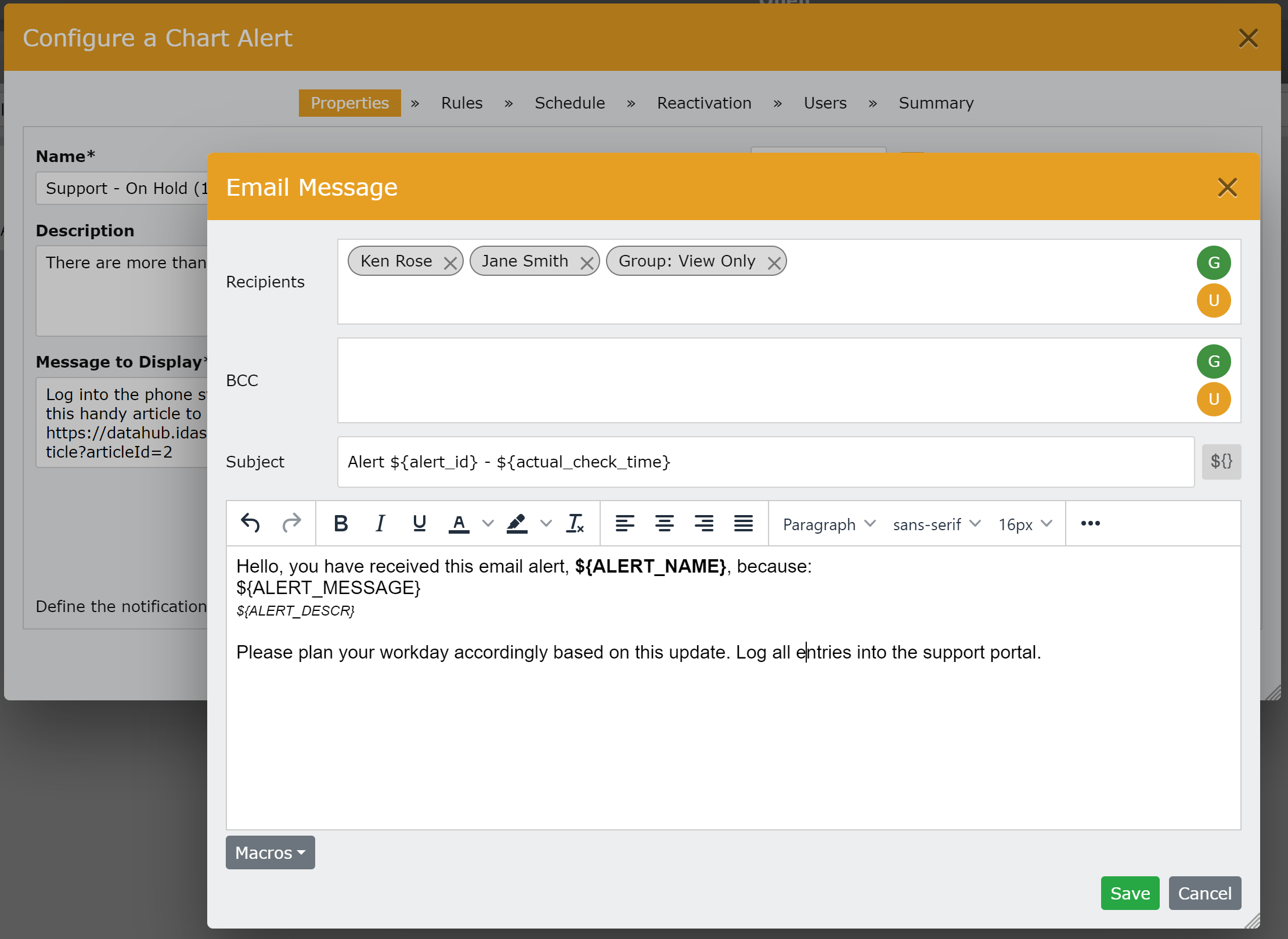 Advanced Search: Released in v12.2a, Advanced Search will continue to be improved upon. The additional search fields will help ease the burden upon users when looking for specific information.
Server Sorting Improvements: Sorting has been improved. When possible, server sort order will utilize "last time it was accessed".

Dashboards - Dashboards can uniquely be sorted by the administrator, in a non-alphabetical order and therefore override the ability to sort by "last accessed". Dashboards will always be sorted by "last accessed" within the Recent category.

Chart - Charts will sort using the last update time for all categories but Recent, Recent is last accessed.

Forms - Forms will sort using the last update time for all categories but Recent, Recent is last accessed.

Picklist - Picklists will not sort by last update time, instead, they will sort by name. However, Picklists will be sorted within the Recent category based on last accessed.

UI/UX improvements:

Drill-to-Form and Minimized Panel Apps both have the option to open target items into a Panel, Slide-out, or Popup. An inconsistency was recognized in which the same position to close ("X") the slide-out will be in the same position regardless of the feature being used.
A small number of minor adjustments will help improve the interface.

Legacy HTML: Over the years, some legacy HTML objects have become unsupported by both browsers and the iDashboards/TruOI application. In the recent months, the "TEXTFORMAT" style became unsupported and this has caused legacy HTML objects (likely evolving from our long-retired Adobe Flash interface) to not render within a dashboard. In this release, we have allowed the exception to render TEXTFORMAT but we are not allowing those objects to be edited unless it is transitioned into being compliant with industry standards built into the application.
Administrative
New Email tools: When defining system-level email templates (such as MFA, etc.) it will now be possible to use Table and Hyperlink objects.
Upgrading
Hosted
If you have a hosted subscription with iDashboards, your instance will be updated in coordination with your Client Success Manager.
On-Premise
To upgrade use the Product Download Site to download the product media (for new clients, you will download the Production Installer.) If you have used the Product Download Site in the past, you will use the same credentials. If you have not, please contact your Client Success Manager and we can help you obtain your credentials. The credentials are often found in your license update emails, beneath the licensing information, you will see download URL, username, and password.
15 completed
resolved >= 2023-05-04 AND resolved <= 2023-05-24 AND statusCategory = 3 AND "Apply changes to:[Checkboxes]" = Master AND "Apply changes to:[Checkboxes]" != Branch ORDER BY updated DESC